Wondering how you can sell a property, in which the owner has passed out?. Properties owned to a deceased person; that has no will on how to share the properties. Here is a guide on how to solve the problem of selling probate properties. We will be looking at the probate sale, meaning, house, real estates, and the property sale procedure to take for easy achievement.
Buying real estate is always a risk. But when a probate sale occurs, with the sale procedure; the risk of buying real estate increases. In terms of time and money, and in return for a potential bargain. If you're considering buying from a probate sale, or you just want to know more about what a probate sale is, we have the answers to all of your questions.
Let us move on with our topic discussion for more understanding of the term.
Probate Sale
First, let's discuss how probate sales come about. When a person dies without a will, it is known in legal circles as dying intestate. The estate, or all the property left behind by the dead, enters a legal process known as probate. The probate process is overseen by a legal system administered by a probate court, which follows procedures established by each state. When a dead person owns real estate, also called real property, it must be sold at the best possible price to maximize the value of the estate.
Probate is the legal process through which someone is given permission to deal with the estate of a dead person by the court. Often a family member, friend, or partner will take on this responsibility. Before any assets, including the property, can be distributed in accordance with the will, you'll need a 'grant of probate. Therefore, A "probate sale" is the sale of an owner's property after his death. A probate sale may include real estates, such as a house or land, personal belongings, and any other asset that can be converted to cash. Normally, sales are overseen by a court, and the proceeds are divided among creditors and heirs.
Now, with the above explanation, I hope you were able to understand what probate sale is all about?. Let us now take a look at a house sale on probate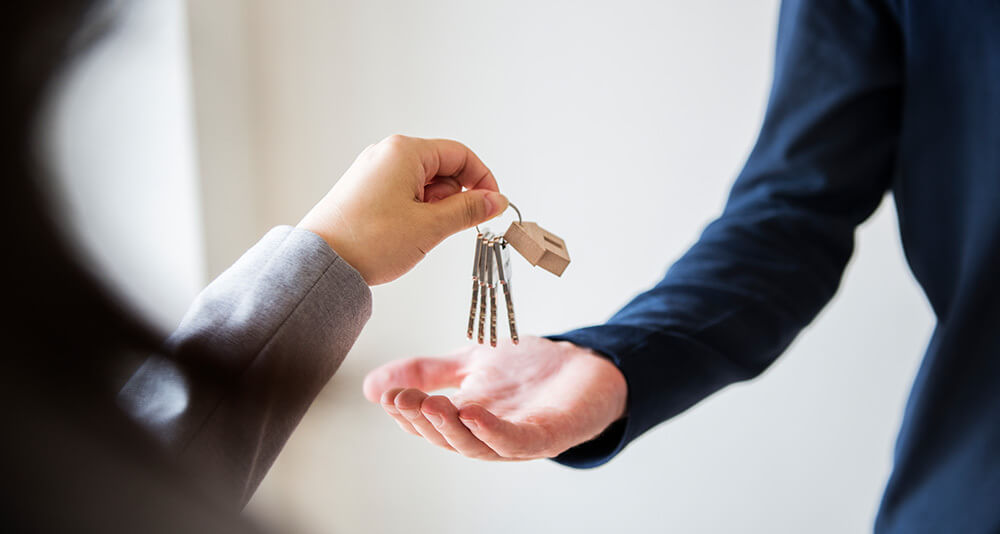 Sale House
In buying a probate sale house, firstly, you can not take any action, including selling of real estate, until you have authority from the probate court. This means the Judge has to decree a court order and the Clerk has to issue Letters of Administration or Letters Testamentary; Those document puts you in the decedent's place to transact business.
Afterwhich, you file in Court. It is very important that you try to get "full" authority under the Independent Administration of Estates Act (IAEA); they will allow you to sell without formal court confirmation as long as nobody objects to the sale. In addition, is to hire a great Realtor; i.e. working with experienced Realtors who want to work hard for you. Then you get the house ready for sale; like cleaning some dirty places and making some adjustments.
Then you find a buyer and make sure to use the Probate Purchase Agreement Form. This form has the required language that differentiates a probate sale from a regular sale. For example, it says that Court confirmation MAY be in expectation. Then you discuss the offers you receive with your Realtor and talk to your probate attorney too if you wish.
Lastly, you talk to your Realtor about the requirement in your disclosures. The disclosures are more limited in a probate sale than a regular sale; so talk to your Realtor about those forms. Thereafter, you close escrow and put the money into the estate bank account.
Probate Sale Meaning
According to the English dictionary, the meaning of probate sale is a process in achievement at a county court; where the executor for the estate of a dead person sells property from the estate (typically real estate) in order to divide the property among the beneficiaries. There is a personal representative of the estate who will determine if the real estate is going to be in the sale. A personal representative is not to ask to use the services of a real estate broker.
A probate sale can happen when the homeowner dies owing significant debts. The property they have will be in sale to pay off their creditors to the extent possible if the estate doesn't have enough in the way of cash assets to satisfy creditor claims. Any money remaining will be distributed to family members or beneficiaries, depending on whether the individual left a will.
Having cleared, let me introduce you to sales of real estates
Probate Sale Real Estates
Real estate is sold in probate court when the owner of a property passes away. If there is no accurate heir when the owner passes; the property is now over to the courts and in approval to the closest relative as the executor to sell the property. After all the steps for selling have been set in place, the probate court will handle proceeds doing split between beneficiaries. Hire an agent with the CPRES certification, and the process will be far easier for you. To make things even easier to understand here is a basic explanation of how the probate sale process works. Keep in mind that some states are much simpler, and some more complicated in their probate regulations.
Probate Property Sale Procedure
This property sale procedure includes collecting all of the assets and liabilities of the dead; and distributing the estate to the beneficiaries in accordance with the dead's will. The probate property sale procedure can change between states, but the court will typically appoint an estate representative, called an executor when there is a will, or an administrator when there's not a will. This individual is in charge of settling the estate and guiding it through probate. Part of this process involves identifying legitimate creditors of the deceased.
The executor will be charge with selling estate property; if it must be to sell to pay these creditors. The court will typically order an appraisal to set a listing price. The executor must petition the court for permission to sell the home when at least one buyer has put in an offer. The deceased's heirs and the estate's beneficiaries will be notified, and the sale can move forward with court permission if no one files an objection.
All interested buyers must typically appear in court to submit their bids if more than one offer is obtain. The highest bid wins, and the winner must hand over a cashier's check for at least 10% of the offer price to the estate's executor or an administrator.
Can You Sell a House in Probate in Texas?
Yea. You can sell a Texas home through the probate process, albeit it can take far longer than a standard sale. Typically, this occurs when there is a legal will that names an executor and specifies who will inherit the property.
How Long Does a Probate House Sale Take?
Once the contracts are completed, it typically takes between three and six months to sell a probate house. This is because transferring ownership typically involves a substantial quantity of paperwork and accounts must be cleared between both parties before the transaction can proceed smoothly.
What Happens if House Sells for More Than Probate Value?
If the property sells for less than its probate value, you may be eligible for a tax refund. If it sells for more, though, you may be required to pay additional tax. Therefore, it is advantageous to receive an accurate probate estimate at the outset.
What Probate Sale Means?
A "probate sale" is the sale of an owner's property after his death. A probate sale may include real estate, such as a house or land, personal belongings, and any other asset that can be converted to cash. Normally, sales are overseen by a court, and the proceeds are divided among creditors and heirs.
Is Probate Sale Good?
Probate court properties can be a good buy because they are frequently priced lower than other homes. However, there are risks involved, and probate sales frequently take longer than traditional real estate transactions.
How Much Does Probate Cost?
Because probate proceedings can last up to a year or two, assets are typically "frozen" until the courts decide how to distribute the property. Probate can easily cost from 3% to 7% or more of the total estate value.
Are Probate Houses Cheaper?
Because probate properties are sold at a discount, buyers who repair and resell them can make big gains. Con: Other costs mount. Despite the low selling price, extra expenses can be expensive.
Conclusion
In conclusion, we have learned all about probate sales, the property sale procedure, real estate, sale, meaning, and probate house. I believe you like the article.